Famous Copyright Cases You Should Know About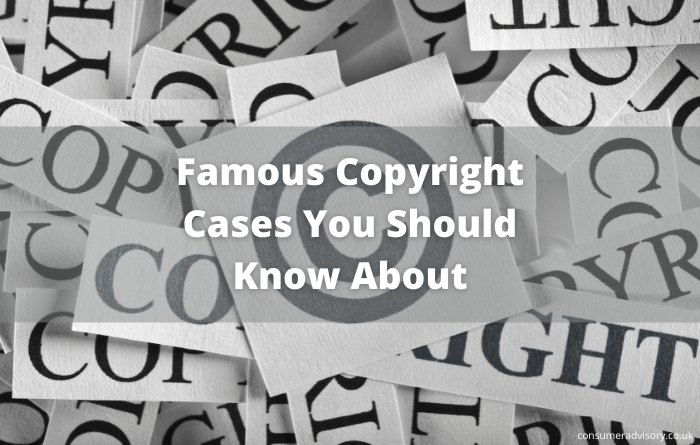 In a digital world where the internet has made plagiarism and copyright infringement so easy to occur, it's no wonder that copyright lawsuits have been on an upward trend. In fact, there are even some cases when these disputes lead people into legal action from within their own companies or organisations!
Some of the biggest copyright infringement cases have been between some of the world's most well-known companies, including Apple and Microsoft. In this article, we will take a look at five of the most famous copyright cases of all time, from how they began to how they were settled.
What Is Copyright And Why Does It Matter?
Copyright is a form of intellectual property law that gives the owner exclusive rights to their original work, whether it be songs, movies, books or any other form. It can last for different lengths of time depending on what country you're in and how the copyright was obtained in the first place.
Copyright law aims to protect creators from having their hard work exploited without getting paid for it. It also helps to protect consumers by ensuring creative competition and making sure people aren't tricked into buying counterfeit goods.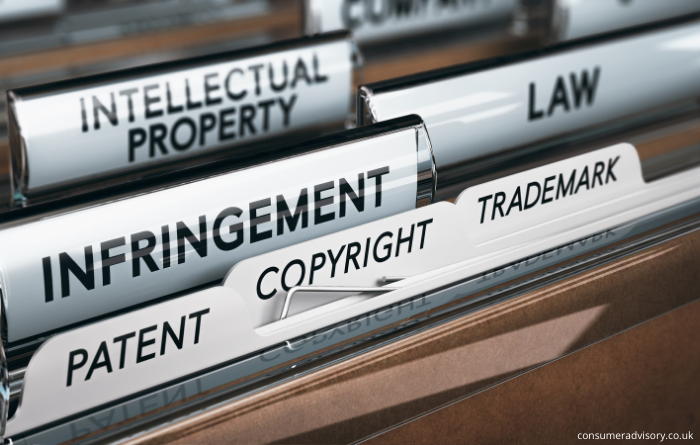 What Can Be Copyrighted?
Anything that you have personally created can be copyrighted, as long as it is a form of intellectual work. This includes work that you have published into the public domain, as well as unpublished works.
Examples of work that can be protected under copyright law include:
Architectural plans, drawings and buildings
Audio recordings
Computer software
Motion pictures
Graphic designs
Choreographic works
Dramatic works
Musical works
Literary works
The Most Famous Copyright Infringement Cases Of All Time
When big names end up being involved in copyright infringement cases, it often hits the news. For this reason, certain copyright cases will go down in history and be remembered for years to come. Let's take a look at the five most famous copyright cases of all time.
1.     The Peter Pan Case (1953) – $25 Million Judgment Against Disney
This case is often considered to be one of the most important copyright cases in history because it established that an author or creator can eventually lose copyright protection even if they don't formally place their work into the public domain.
This case began when Gladys Amedeo hired a freelance artist to create drawings of her characters. The studio that Disney used for his animated movies was called the Red Drawing Room and had agreed to not distribute any images created by their artists without obtaining approval from Amedeo and paying her $100 per drawing.
However, in 1937 Walt Disney broke this agreement when he made unauthorized copies of 32 copyrighted images before they were even published and distributed them to movie theatres all around America. He then refused to hand over financial records concerning these drawings which resulted in the case going before the Supreme Court in 1953 where his actions were found to be "unfair" and an "indirect" infringement of copyright law.
Though the actual amount owed wasn't decided upon until later years, the $25 Million Judgment is often referenced with regards to this case.
2.     The Apple And Microsoft IP War (1997) – Multi-Million Dollar Settlements
Apple accused Microsoft of stealing their Macintosh's graphical user interface (GUI) in order to develop Windows. Even if Microsoft wasn't directly copying Apple's designs, they still had to maintain compatibility with the Macintosh due to its popularity at the time.
However, Judge William B. Bryant believed that there was indeed reason for Apple's complaint and ordered them pay $100 Million in damages over copyright infringement claims related to Word and Excel software. This settlement pales in comparison to what follows…
3.     VirnetX Vs Apple (2011) – $368.2 Million Settlement
This is one of the most recent cases that made it into history books. As part of their ongoing legal battle against each other, VirnetX accused Apple of using their network virtual private network (VPN) protocols in FaceTime and VPN services without permission. They lost the case at first but appealed to a higher court who overturned the ruling.
After another review by the same court, they were found guilty once again. Finally, after four years of litigation, both parties agreed on a $368.2 Million settlement over 2012-2016 royalties for Apple's use of VirnetX's proprietary VPN technology patents in its networking software.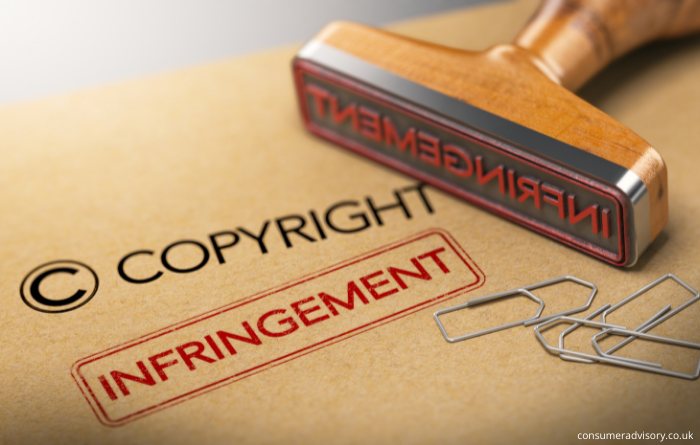 4.     James Dyson Vs Hoover (2000) – Product Removed From Sale
Dyson is renowned for its Dual Cyclone bagless vacuum cleaner which makes use of two different cyclones during operation. The first cyclone is designed to remove small particles, whilst the second collects larger pieces of debris.
James Dyson claimed to be the first person to invent this type of technology. However, Hoover soon released the Triple Vortex vacuum cleaner which used similar technology to create a competitive bagless vacuum cleaner.
Alberto Bertali, Managing Director of Hoover, stated that the Hoover Triple Vortex simply recirculated the dust between three cyclones, rather than filtering it as in the case of the Dyson Dual Cyclone. Bertali also claimed that the technology used by Dual Cyclone was widely recognised in the industry as being standard technology, so could not hold intellectual copyright.
Unfortunately for Hoover, the High Court backed Dyson's case, banning Hoover from selling the Triple Vortex vacuum in the UK. However, Hoover was still allowed to use its Vortex trademark, which it continued to do for many years to come.
5.     Colin The Caterpillar – Case Ongoing
In April 2021, Colin the Caterpillar hit the headlines as Marks & Spencer claimed that his trademark was being infringed upon by Aldi's similarly named Cuthbert the Caterpillar. Not only does the caterpillar have a suspiciously similar moniker, but it is also surprisingly similar in appearance.
We'll have to wait on the edge of our seats to find out how this one ends, as this copyright infringement case is still ongoing. However, we're sure that it won't be a piece of cake for the courts to decide upon a verdict.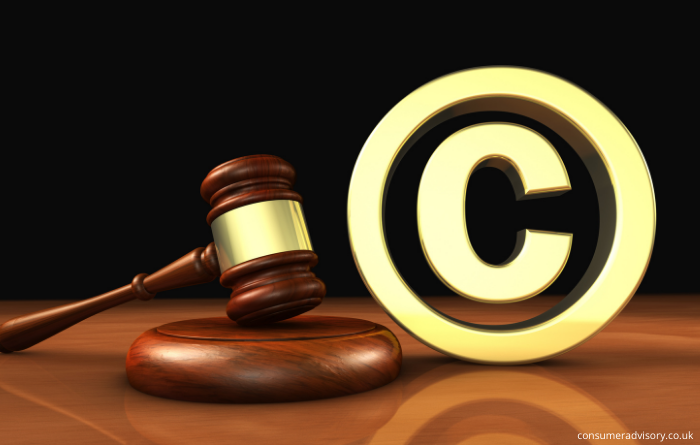 6. Queen And David Bowie (2019) – Five Million Dollar Settlement
"Under Pressure" is a 1981 song that was written and recorded by Queen and David Bowie. The copyright infringement case asserts that the iconic bass riff from "Under Pressure" is similar to John Deacon's 1969 composition, "Deacyl Axe" as created for their second studio album titled Queen II.
Initially, both parties chose to dismiss the copyright infringement claim as they deemed it frivolous, but after Bowie passed away in 2016, his estate took on the copyright court proceedings instead. In March 2019, they were ordered to pay $5 Million over copyright infringement claims. Even if this verdict seems quite severe, it should be noted that the exact sum agreed upon was $2 Million plus 50% of the album royalties made in the UK between 2004 and 2016.
7. Robin Thicke And Pharrell Williams (2015) – $7.4 Million Settlement
In a copyright infringement case that grabbed the headlines for all the wrong reasons, Robin Thicke and Pharrell Williams were ordered to pay an initial sum of over $5 Million over copyright claims. This verdict was later reduced by a further $1.6 Million following an appeal in 2016.
The copyright infringement case claimed that Thicke's 2013 song "Blurred Lines" copied Marvin Gaye's 1977 song titled "Got To Give It Up". One pivotal section of this copyright dispute came down to the similar tonal piano progression.
Even though the plaintiffs in the case admitted that they had not directly copied any of Gaye's original elements, they still agreed that certain sections of the songs were too similar for there to be no copyright infringement. The court concluded that this was indeed a copyright infringement case that applied harm onto Thicke and Williams' wallets!
8. The Girl With The Dragon Tattoo (2011) – Worldwide Ban
Based on the book series by Stieg Larsson, this 2011 film tells the story of journalist Mikael Blomkvist who stumbles upon the mystery surrounding an unsolved disappearance in his earlier life. His investigation brings him face to face with a troubled, yet sexy tattooed computer hacker by the name of Lisbeth Salander.
This copyright infringement case came as a shock after it was revealed that David Fincher's film plagiarised approximately 20% of Stieg Larsson's best-selling novel – The Girl With The Dragon Tattoo. Despite this copyright dispute, the book developers and copyright holders were still fairly open to allowing an adaptation to take place – they just requested a new ending that didn't closely resemble the original story. However, Fincher stood firm on his decision not to change anything about his project before it reached cinemas.
Although Larsson passed away in 2004, he had previously expressed his wish for all of his books to remain under copyright protection for a period of 50 years after his death. Despite this copyright clause, it was ruled that the copyright infringement case didn't take place because Larsson's estate wasn't entitled to copyright claims on the English translations.
How To Avoid Copyright Infringement Claims
No business wants to have a copyright infringement claim brought against them, so there are a few things that you'll need to do when you're launching something new. Whether that's a product or a piece of creative work, you'll need to ensure that what you create is unique and does not infringe of anyone's intellectual copyright.
Here are a few tips you can follow to ensure that you remain on the right side of copyright law.
Check that what you are creating isn't similar to anything else out there. This includes your competitors' products.
Make sure that any images, websites or code belongs to you and not an external party. If you do have the rights to it, make sure you reference where you got it from within your work.
Always get permission if an individual features in your work. Having a person on a billboard doesn't give you the right to use their image without asking for permission first , no matter how famous they are.
When sharing content online, ensure that all of the links go back to pages that are yours or someone who has allowed you to share their creation with others . However, if you are using content that belongs to someone else, ensure that you include the correct credit or reference.
Keep all of your files, folders and materials organised so it is easy to see what belongs to you and what belongs to someone else. This way if a copyright claim does come up it will be easier for your lawyer to handle.
It's important to keep in mind that this list is not exhaustive but rather a starting point on ways that you can avoid any claims against both yourself and your business.
Related Questions
What Is A Real Life Example Of Copyright?
If you play for a band and decide that you want to play a piece of music by David Bowie, you can choose to purchase that music. In purchasing the music, you are purchasing the right to play that music with your band. The terms and conditions of this will usually be included in your purchase for you to read. These may include restrictions in where you can perform the piece of music, or who you can share it with. If the band decided to photocopy that music in order to share it with another band, this would be likely to breach the copyright, as the music is being shared without the express permission of the copyright owner – in this case, the artist.
How Do I Copyright My Work?
The protection of copyright is automatic. This means that it exists as soon as the work is created. In contrast to patents and trademarks, you don't need to do anything to ensure that your work is protected under copyright laws.
Where Do People File Copyright Infringement Cases?
Copyright infringement claims are filed through the court. Whilst it is possible to file a copyright claim yourself, it's recommended that you choose to use a specialist copyright lawyer, who is an expert in copyright law. This will give you the best possible chance of making a successful claim for copyright infringement.
In Summary
Copyright infringement is often seen as one of the biggest issues online today because legal action can be taken quickly. Though there are some defences available within intellectual property law, they are often costly.
As these five famous copyright cases have shown, it is always best to check if you are unsure when it comes to intellectual property. Don't take any unnecessary risks – it simply isn't worth it. If you have any concerns or questions, we'd always advise that you contact an intellectual property lawyer, who can help ensure that your business stays out of trouble.