Plasma Pen Gone Wrong – What To Do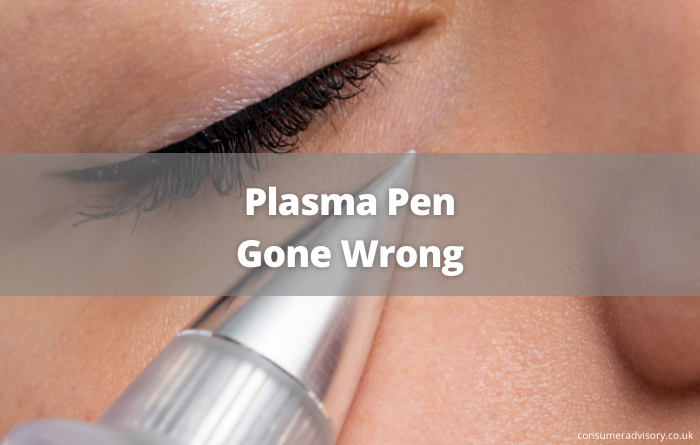 Plasma pen gone wrong? You might be able to make a legal claim for compensation against the company that performed the treatment. Your best bet is to contact a specialist solicitor for advice on whether you have a potential claim.
In this article, we'll talk more about the process of plasma pen fibroblast, as well as exploring the things that could go wrong with this treatment in more detail. We'll also talk about fibroblast aftercare, so that you know what to expect if you decide to go ahead with plasma pen.
What Is Plasma Pen?
Plasma pen is a type of cosmetic treatment that involves the use of a plasma beam. It's also known as a 'skin rejuvenation' device, which uses a concentrated form of ultraviolet light to break down and destroy skin tissue.
How Does It Work?
The plasma beam emitted from this device has an effect on the cells of the skin, which is what causes the skin to rejuvenate and firm up. It's claimed that skin tissue will be able to regenerate itself far more quickly than it would without having been treated using plasma beam technology.
Benefits Of Plasma Pen
Plasma pen is a popular cosmetic treatment which has many benefits. The benefits of plasma pen treatment include:
Breaking down and permanently removing fine lines and wrinkles
Remove dermal layers
Reduce pore size
Minimise pigmentation changes
Reduce acne scarring
Skin tag removal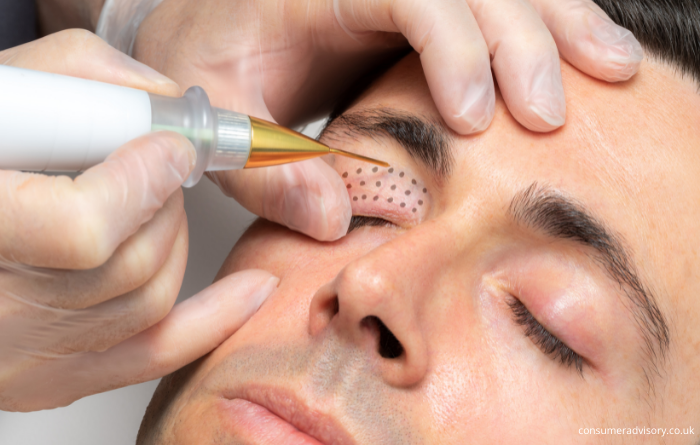 Can Plasma Pen Go Wrong?
Of course, like any type of cosmetic treatment, plasma pen can go wrong. Plasma beams are powerful tools that carry enough energy to cause serious damage to the skin if they're used incorrectly. The risks with plasma pen include:
Dangerous burns
Electrocution
Impaired vision
Skin cell damage
Infection
That's why it's so important to ensure that you're choosing a qualified and experienced technician who has completed the relevant training before making the decision to have plasma pen fibroblast treatment.
Is Plasma Pen Safe?
In a word, yes. Plasma pen is a safe cosmetic treatment that's been proven to be effective when used correctly. However, when the plasma beams are misused, this can cause significant damage to the skin and internal organs.
So, if the technician is not competent in using the plasma pen and undertaking this type of treatment, it may carry high levels of risk.
What Should You Not Do After Plasma Pen?
When you have plasma pen, it's very important to ensure that you follow the aftercare advice given by your technician. This will reduce the risk of the skin suffering any adverse reactions as a result of the treatment and help to speed up recovery times.
After plasma pen treatment, your skin may appear swollen and scabbing or crusting may occur. During this time, it's essential that you avoid exercise, as any sweat or heat could increase the inflammation of your skin. You'll usually be advised to avoid exercise and sweating for 7-10 days after your treatment.
You'll also need to avoid being in direct sunlight. This is because you cannot apply suncream to the area until the scabbing has gone, so you're at an increased risk of sunburn during this time.
How Long Does Plasma Fibroblast Take To Heal?
The healing process can take up to two weeks. During this time, it's essential that you follow your aftercare instructions carefully so that you can ensure the best possible results for yourself.
How Much Does Plasma Pen Cost?
Plasma pen fibroblast treatment typically costs between £250 and £500 per session. It depends on the area of the body that's being treated, as well as on the level of aftercare required. It may be possible to pay more or less than this, depending on where you live and which company is performing the treatment.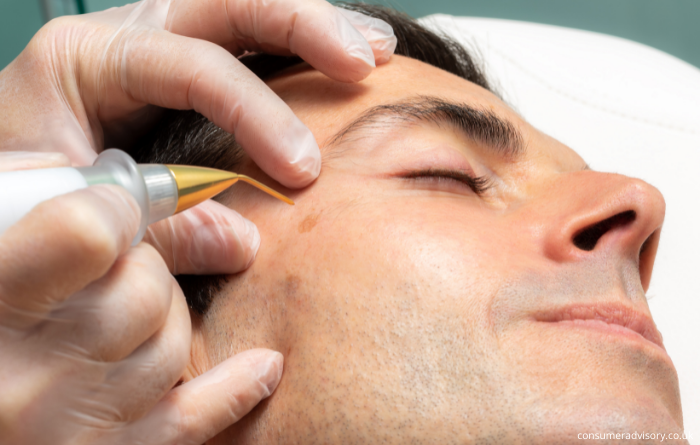 What Are The Potential Side Effects Of Plasma Pen?
As with many types of cosmetic treatments, plasma pen fibroblast is not without the potential for side effects. These can include:
Hyperpigmentation
Skin irritation
Redness
Blistering of the skin
Scabbing or crusting of the skin
It's also possible that plasma treatment could trigger an outbreak of herpes, so it's incredibly important to ensure that you tell your technician about this beforehand. If you have a history of herpes, it's likely that plasma pen would not be an appropriate treatment for you.
What If My Plasma Pen Treatment Goes Wrong?
If something goes wrong with your plasma pen treatment, the first step is to speak to the technician that completed the treatment. They may be able to offer you a resolution that you are happy with.
If they cannot resolve the issue, you may need to seek legal advice from a solicitor regarding the problems you've experienced. It's important that you take photos of the issue and keep any written communication with the technician, as these may be used as evidence for any potential claim.
Many solicitors offer a free 30 minute initial consultation. During this consultation, they will be able to advise you on whether you are likely to have a claim for the damages that you have encountered.
Is Plasma Pen Better Than Botox?
Plasma pen and Botox are two cosmetic treatments that are used to reduce the appearance of wrinkles and to tighten the skin. Whilst these treatments have a similar outcome, they follow different processes.
There is no evidence to suggest that plasma pen is more effective than Botox. In fact, many of those who have had plasma pen and Botox treatment at the same time often report faster recovery times with Botox, as well as few or no side effects.
If you're unsure which of these treatments is right for you, it's important to seek advice from a qualified professional before committing to anything.
In Summary
As with any cosmetic treatment, unfortunately there are times where things can go wrong with plasma pen. If you're unhappy with the outcome of your treatment, the first thing to do is to speak to your technician to see if the issue can be resolved informally. However, if you're unable to reach a resolution, you may need to seek legal advice on the matter.
Have you suffered from plasma pen gone wrong? Let us know your experiences in the comments.