What Is Karndean Flooring?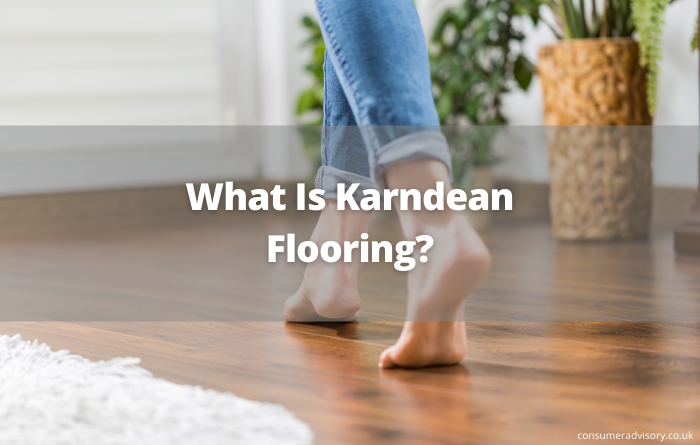 What is Karndean flooring? Karndean floor is a type of luxury vinyl tile (LVT) that is designed to look like realistic wood, tile or stone effect. However, unlike wood and tile, Karndean luxury vinyl flooring is hard wearing, as well as being warm underfoot.
In this article, we'll explore Karndean flooring in more detail, explaining everything you need to know about this flooring type. After all, you want to be sure that you're choosing the most appropriate type of flooring for your home, so you need the facts to enable you to make an informed choice.
Benefits Of Karndean Flooring
There are a number of reasons why you might consider Karndean flooring.
Perhaps the most important reason is that Karndean flooring gives you the advantages of vinyl flooring, but also offers a realistic wood or stone effect. This means it can be an economical choice for a homeowner who wants a luxurious looking floor, without the need to replace it every few years.
Here are some of the key benefits of Karndean flooring:
Durability: With many luxury vinyl products, durability is an issue. However, this is not the case with Karndean flooring. It can last for up to 50 years and requires minimal maintenance.
Warm underfoot: One of the best features of Karndean flooring is that it feels warm and comfortable underfoot. Unlike laminate flooring, which can feel cold and hard, this luxury vinyl has a unique structure that ensures users always have a cozy surface to stand on.
A range of designs: As well as an impressive range of wood and tile designs, Karndean also offers stone effect flooring. This means that you can find a design to suit any room in your home.
Easy to install: Unlike traditional flooring types, Karndean is easy to install. You don't need a professional installer, and it can be done in a matter of hours.
Easy to clean: Although many people assume that luxury vinyl flooring is difficult to clean, this is not the case with Karndean. It is as easy to clean as other types of vinyl flooring and does not require a lot of maintenance.
Learn the disadvantages of Karndean flooring here
Who Would Use Karndean Floor?
As mentioned earlier, one of the main reasons for using Karndean luxury vinyl flooring is its realistic appearance.
This means that it would appeal to anyone who wants the warmth and comfort of wood, tile or stone, without the inconvenience these materials can cause. For example, if you want a luxurious looking floor in your kitchen or bathroom, but you don't want to worry about replacing flooring every few years, this luxury vinyl would be an ideal choice.
Karndean flooring is also a great choice for homeowners who like the idea of luxury vinyl, but don't want to compromise on quality. Most people assume that luxury vinyl will feel and look cheap, but this is far from true with Karndean flooring.
If you want to add a touch of luxury to your home, but you don't want to spend too much money on flooring, Karndean is a great choice.
Choosing A Karndean Flooring Pattern
Choosing a Karndean flooring pattern is easy, with the company offering a range of patterns. All you need to do is select the wood or stone effect that most appeals to you and choose an appropriate colour for your room.
All of the colours are designed to work in harmony with any existing décor, so you don't need to worry about whether they will clash with your furniture or walls.
If you're unsure which Karndean design will work best in your room, Karndean offers a handy Floorstyle Designer tool that enables you to visualise any of the Karndean designs in your room.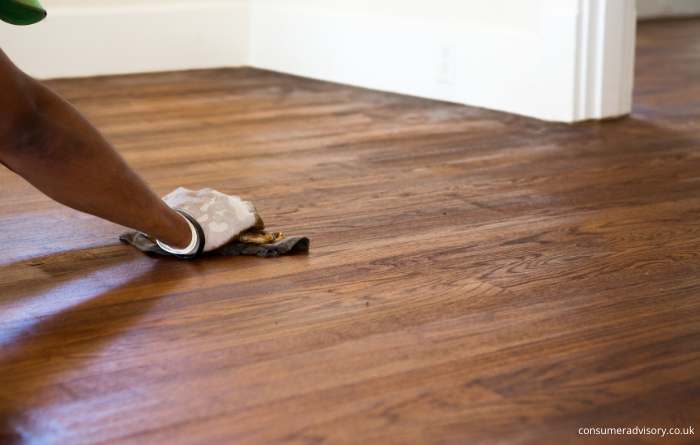 Karndean Vs Laminate Flooring
When it comes to flooring, vinyl flooring is one of the most popular types on the market. However, many homeowners are still unsure whether luxury vinyl or laminate flooring is best for them. Although these types of flooring offer some similarities, there are also significant differences between them. Here are a few things you should consider when choosing between laminate and luxury vinyl flooring:
Durability: Laminate flooring is not as durable as luxury vinyl and will not last as long.
Appearance: Laminate flooring often looks cheap and artificial, while luxury vinyl can look very realistic.
Installation: Laminate flooring is notoriously difficult to install, while luxury vinyl is much easier.
Maintenance: Laminate flooring requires more maintenance than luxury vinyl, as it can be difficult to clean and often needs to be polished.
Price: Laminate flooring is generally cheaper than luxury vinyl.
Karndean Vs Tiles
If you're thinking of adding flooring to your kitchen or bathroom, tiles are another popular choice. There are some similarities between tiles and Karndean flooring. For example, both types of flooring can offer a luxury look that is perfect for bathrooms and kitchens. However, there are also significant differences:
Installation: Tiles require professional installation, while Karndean can be installed by anyone.
Price: Tiles are generally cheaper than Karndean, depending on the brand and design that you choose.
Durability: Tiles are typically more durable than Karndean and will last longer. However, Karndean flooring is designed to last for over 35 years, making it a durable option.
Maintenance: Tiles need to be regularly cleaned and polished, whereas Karndean does not require as much maintenance.
Appearance: It goes without saying that tiles will look more realistic than Karndean, as they are the real thing. However, there are many different designs of Karndean flooring available, giving you a high degree of flexibility over the design of your flooring.
When it comes to choosing flooring, there is no one-size-fits-all answer. It all depends on your specific needs and preferences. However, if you're looking for a luxurious and easy-to-maintain flooring option, Karndean is a great choice.
Can you lay lino over tiles? Find out here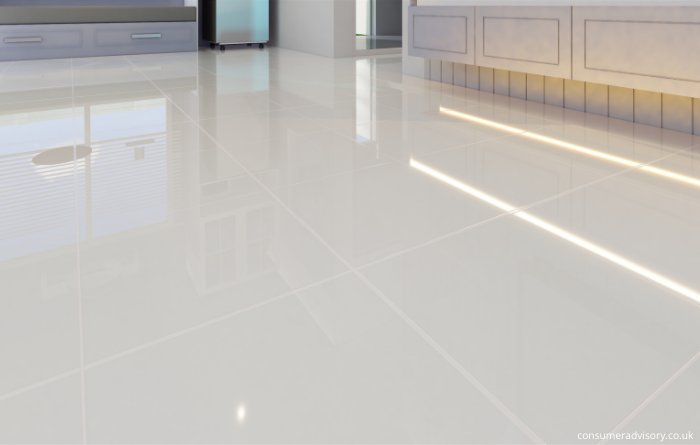 Is Karndean Flooring Worth The Money?
When it comes to flooring, most people are looking for a product that is both stylish and affordable. Unfortunately, these two features don't always go hand in hand.
However, with Karndean flooring, you can get the best of both worlds. Not only is this luxury vinyl flooring stylish and luxurious, but it is also relatively affordable, especially if you consider that Karndean guarantees many of its floors for up to 35 years.
If you want a luxurious looking floor for your home without spending a fortune, Karndean is definitely worth considering.
In Summary
So, there you have it – some of the key benefits of Karndean flooring. If you're looking for a luxurious floor that is easy to maintain and affordable, Karndean flooring is definitely worth considering.
In this article, we've answered the question 'what is Karndean flooring', as well as exploring this type of flooring in more detail. Let us know whether Karndean is for you, or what alternative flooring you decide to choose!