Why is David Lloyd so expensive?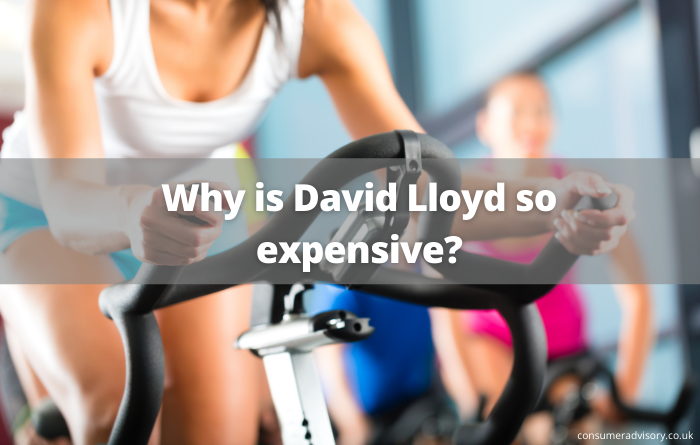 David Lloyd is expensive because they offer top-of-the-line amenities and services. From top-of-the-line equipment to luxurious locker rooms. They tend to offer a wider range of equipment and areas that allow people to experience a range of work-out types, such as swimming, cardio, gym, tennis, badminton and basketball. They also have great cafes, personal working areas, children's facilities and other health-related services on site such as beauty salons.
However, the high price tag doesn't mean that David Lloyd is only for those with deep pockets. They offer a variety of membership options to suit different budgets, so there's something for everyone. Plus, their flexible payment plans make it easy to pay for your membership over time.
Let's break down why David Lloyd is considered to be expensive:
1. David Lloyd gyms are more expensive because of the high-quality equipment and luxurious facilities
David Lloyd gyms are some of the most popular fitness centres in the UK, and they come with a price tag to match. While other gyms may offer cheaper membership fees, they can't compete with the high-quality equipment and luxurious facilities at David Lloyd.
The gym's state-of-the-art machines and free weights area are perfect for those who want to get serious about their fitness, while the spacious studios offer a wide range of classes, from yoga and pilates to spin and boxfit. And let's not forget the heated swimming pools, saunas and steam rooms – perfect for unwinding after a workout.
It's no wonder that David Lloyd gyms come with a higher price tag than other fitness centres. But for many people, the quality of the facilities and equipment is worth the extra cost.
2. David Lloyd offers a wide range of classes, from yoga to spinning, that caters to all fitness levels
When it comes to working out, there is no one-size-fits-all approach. Some people prefer high-intensity interval training, while others prefer a more low-key yoga class. David Lloyd offer a wide range of classes that cater to all fitness levels.
Whether you're a seasoned athlete or just starting to get into shape there is a class for you. The timetable offers everything from yoga and Pilates to spinning and circuit training. Experienced instructors are always on hand to give you guidance and support. So whatever your fitness goals, you can achieve them.
3. David Lloyd staff are highly trained and always available to help members with any questions or concerns
When it comes to fitness, it's important to feel confident and supported every step of the way. At David Lloyd, their experienced team of staff members is committed to providing top-notch support for all members.
Whether you're training for a race or struggling to stick with your workout plan, you can rely on their staff to offer helpful guidance and advice. And if you ever have any questions or concerns about your health and fitness, their team is always available to provide expert advice and assistance at a moment's notice.
With highly trained professionals who are passionate about helping others achieve their fitness goals, David Lloyd makes it easy and fun to transform your body and improve your health. So why not put their skills and expertise to the test today? Your future self will thank you!
4. David Lloyd Clubs are typically larger than other gyms, which means there's more room for people to work out in peace
As anyone who has ever visited a gym knows, working out in a busy environment can be challenging. Between the sound of weights being dropped, TVs blaring, and conversations booming, even the most dedicated exercise enthusiasts can struggle to focus.
At David Lloyd clubs, however, there is plenty of space for both people and equipment. With its wide halls and spacious workout areas, this fitness chain caters to those who want to work out free from the distractions of crowds.
Whether you're looking to blast some muscle-building reps on the weights floor or practice your stroke on one of the club's many racquet courts, David Lloyd offers an oasis of calm where you can get down to business without feeling crowded or pressured.
And with all that extra space comes more time for you to get fit in peace and privacy. So if you're searching for a place where you can go hard without going hard on yourself or others, then look no further than David Lloyd clubs – they've got your back and your body covered!
5. David Lloyd offer a variety of membership options, including family memberships, so that everyone can find a plan that fits their budget and needs
Whether you are looking for a gym that offers high-quality fitness facilities and cutting-edge classes, or simply something that suits your budget, David Lloyd is a perfect choice. With a variety of membership options to suit everyone's needs and budget, there is no reason not to get active and healthy today.
Whether you are looking for an affordable family membership or a more comprehensive option with access to additional services like massage and personal training sessions, David Lloyd has what you need. So why wait? Sign up for a membership today and start getting fit, healthy, and happy!