What Time Does Post Come?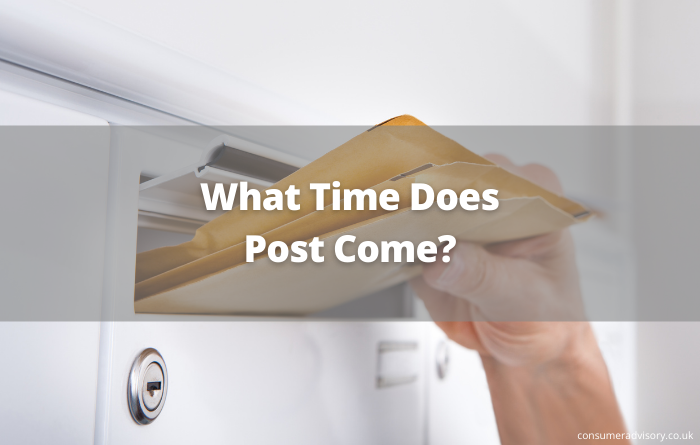 What time does post come? The answer to this question will depend on where you live, the round that your individual post person has and how much post there is to deliver on the day in question. Every post person will have a different route and will organise that route in a different way, so it's impossible to predict what time your post is likely to be delivered.
In this article, we'll tell you everything you need to know about the post in the UK, from what time it is usually delivered to how you can tell if a letter that you've sent has been delivered.
What Times Do Royal Mail Deliver?
Royal Mail aims to make all of its deliveries by 3pm in urban areas and by 4pm in rural areas. However, these timings can vary depending on how much post there is to be delivered and your location. You might also find that there are delays to your delivery time if there is heavy traffic or extreme weather conditions.
What Time Do Royal Mail Start Delivering In A Morning?
The earliest that Royal Mail will typically begin their deliveries is 7am. However, this doesn't mean that your post will always come in the morning, as postmen and women often have a lot of deliveries to make, so cannot guarantee a delivery time for your items.
If you're not a morning person, you might find that you get woken up by the rattle of your letterbox or the ring of your doorbell as the postman or woman attempts to deliver your parcel.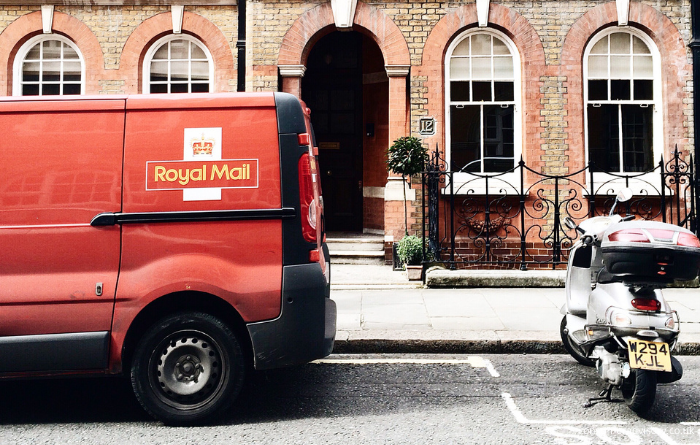 Do Royal Mail Deliver On Sundays?
Royal Mail does not deliver post on Sundays, with the exception of Express Letters. This means that you should only expect to receive post Monday to Saturday from Royal Mail. However, other delivery companies such as Parcelforce and DHL may deliver on a Sunday. So, if you have an important letter or parcel that needs to be delivered on a Sunday, it's best to look for an alternative delivery company.
Can You Track The Postman?
If you're waiting for an important letter or parcel, you might be wondering if there is a way to track the postman.
Unfortunately, there is currently no way to track your Royal Mail delivery person. This means that there is no way of telling what time your post will be delivered on any given day.
Whilst many people find that their post is delivered at a similar time each day, this cannot be guaranteed. This means that your post could be delivered at 10am one day and 3pm the next.
How Do I Know If My Letter Has Been Delivered?
When you send a letter, you might wonder how you will know when it has been delivered. This will depend on the delivery service that you choose.
If you send a letter through Royal Mail standard first or second class delivery, you will not receive any proof that your letter has been delivered. This means that if you put a letter in a postbox with a stamp, or send it through a post office using the standard delivery service, you will not have access to any tracking information for your letter.
If you require proof of delivery, you will need to send your letter using either the Signed For or Special Delivery service. When you post a letter in this way, you will receive a tracking number that you can use to track your letter all the way to its destination. You will also be able to see the signature that was received when the letter was delivered, as further confirmation of its delivery.
Can Royal Mail Deliver Twice In One Day?
Yes, Royal Mail can deliver your post twice in one day if they have been unable to get your letter to you the first time. This means that you might receive a card from them on the morning of the delivery attempt informing you that they will be dropping off an additional item at some point later in the day.
You might also find that you receive two separate deliveries from Royal Mail during busy periods, such as in the run up to Christmas. This is because Royal Mail will often use a second delivery service in order to get the post out on time.
What Time Does Parcelforce Deliver?
Parcelforce's standard 24-hour delivery aims to deliver parcels between 8am and 8pm. However, they also offer a Saturday morning collection and delivery service that aims to make deliveries on Saturday morning between 8am and 12pm.
Parcelforce delivers parcels using a range of different delivery options, depending on the size and weight of your parcel. Parcelforce charges more for these services than Royal Mail does for their standard post service, meaning that you might find it cheaper to send items by Royal Mail instead of Parcelforce.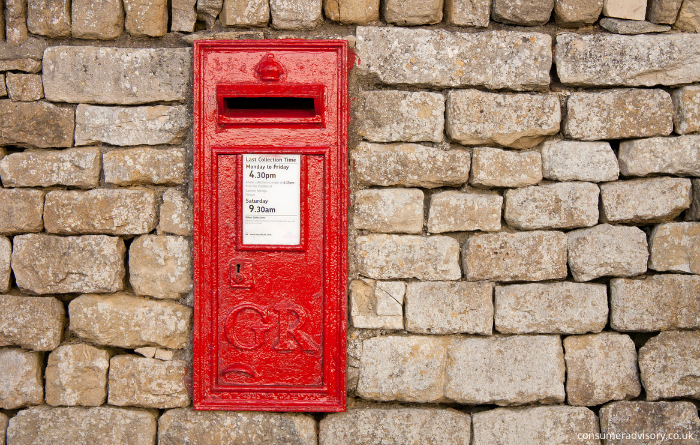 Is Royal Mail 1st Class Tracked?
Unfortunately, the Royal Mail only offer 1st class delivery that is not tracked. This means that there is no way to find out where your letter is once it has left the Post Office.
This lack of tracking can be very inconvenient for customers who are expecting something important, as they will have no idea if their item was delivered at all unless they have paid for the Signed For or Special Delivery service.
There is also no guarantee that your letter will be delivered by a certain time. If you send an important item using 1st class Royal Mail, you might end up waiting for days to hear back from its intended recipient as there is currently no way of tracking this service through to delivery.
Is Royal Mail 1st Class Next Day?
Royal Mail aims to deliver its first class post the next day, providing it is placed in the postbox or taken to the post office before the last collection time. However, this is not guaranteed, and during busy periods you may find that your Royal Mail 1st class post may take longer to be delivered.
If you need a guarantee that your letter or parcel will be delivered the next day, it's best to pay for a guaranteed next day delivery service, such as Tracked 24 or Special Delivery. This will ensure that your post reaches its destination on time, so you don't experience any delays.
You'll also have the benefit of being able to track the delivery, so that you know exactly where your parcel or letter is at any given time. You'll also know when it has been delivered, and be able to see the proof of delivery.
How Long Does Second Class Take To Deliver?
If you have posted a letter or parcel through Royal Mail second class, you might be wondering how long you can expect to wait for it to be delivered.
The Royal Mail website states that the company aims to deliver second class post within 2 – 3 working days. Whilst this is the average time for second class delivery, it may be faster or slower for delivery depending on how busy the Royal Mail network is at that moment in time.
Do Royal Mail Parcels Come With The Post?
If you're expecting a parcel from Royal Mail, you might be wondering whether this will be delivered with the normal post, or whether you can expect it to be delivered separately.
Whether your parcel will be delivered with the post or separately will depend on the size of the parcel as well as the individual post person. Sometimes you might find that your parcel arrives along with your usual post, whilst other times it may arrive separately.
If the parcel is large and will not fit in the post bag, the postman or woman may decide to deliver the parcel by van before or after completing their usual post round. This may be particularly common around the Christmas period, when there are more parcels being sent than usual.
In Summary
If you're waiting for an important letter or parcel to be delivered, it's easy to feel impatient. This may leave you wondering what time does post come.
In this article, we've explained when you can expect your Royal Mail delivery to be made, as well as answering some of the most commonly asked questions regarding Royal Mail deliveries.