How To Start A Candle Business UK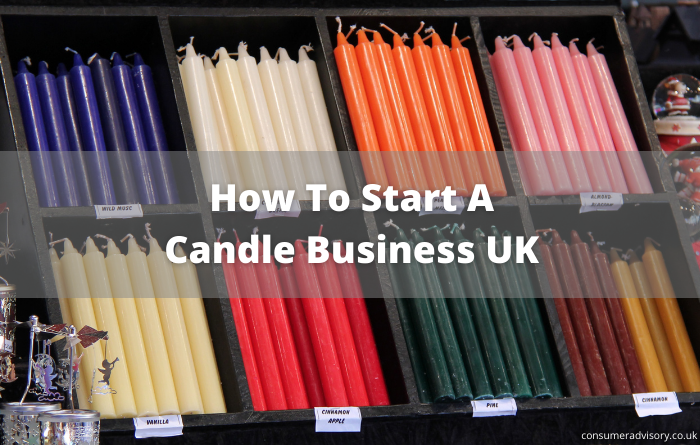 For anyone who is looking for new investment opportunities, starting a candle business from home may be something worth considering. The simple fact of the matter is that there are always going to be plenty of people who want their homes and businesses to smell nice, which creates a steady demand for candles.
If you're wondering how to start a candle business in the UK, there are many factors involved with getting started. While it's possible for anyone with enough motivation and dedication to learn how to make money selling candles; it requires careful planning as well as an understanding of market trends within this specific niche. For instance, if you live in one of the colder climates where weather lasts several months, creating scented candles can be especially lucrative since they will help to improve the overall atmosphere in homes and businesses.
In this article, we'll talk you through how to start a candle business in the UK. We'll also discuss some of the most important factors in starting a candle business from home with minimal capital.
Is A Candle Business A Good Idea?
Many people are curious about whether or not starting a candle business is worthy of their time and effort, especially since it doesn't require much investment. Although many people enjoy making their own candles during spare time to express themselves creatively, others might find the process too tedious for their tastes.
If you're interested in learning more about whether this type of business venture is right for you, continue reading to discover some compelling reasons why starting your own company is one of the most rewarding options available when looking for an interesting business opportunity today.
How Much Does It Cost To Start A Candle Business In The UK?
With the growing demand for candles, there are many new companies starting up with huge stocks of just about every type of candle you could imagine. They often sell their stock at very cheap prices so they can move it quickly.
One of the main cost considerations when it comes to starting a candle business is your initial investment. According to DirectIndustry, the total startup costs for most home-based candle businesses are approximately £1,500 to £3,000. That includes both manufacturing and office equipment.
Obviously, this will vary depending on the number of candles you wish to make as well as how much money you have available in capital since not everyone has £3,000 sitting around waiting to be invested in a business.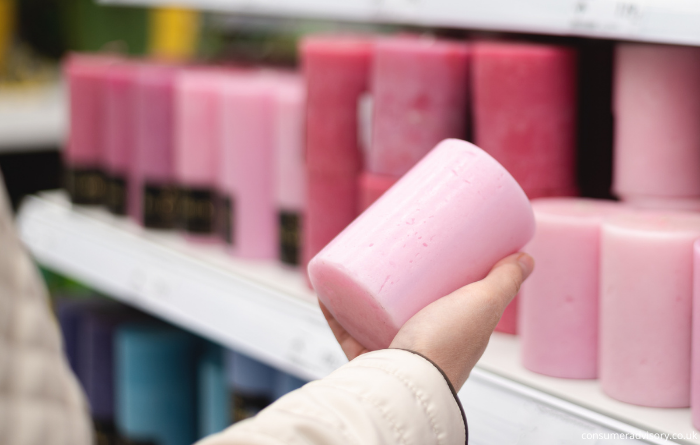 What Are Some Of The Benefits Of A Candle Business?
There are many benefits to starting a candle business. First of all, if you already enjoy making candles then this is definitely something that can bring in some additional income with very little stress or effort on your part. Candle making equipment is also cheaper than most people think. There are various companies selling used candle equipment, which might be able to help lower costs significantly for you as well.
Besides that, candle making is usually a slow and steady business with plenty of time in between batches so you'll have the flexibility to do several other things while your candles aren't being made.
Another benefit to starting a candle business is that it doesn't require much in the way of specific knowledge or skills. You certainly don't need any formal education, although you may want to consider taking some online courses if you're hoping for this to be your main income source.
Finally, candles are easy products to sell. They are inexpensive and most people like receiving them as gifts. This means that you should have a steady supply of work throughout the year, with a peak during the festive periods.
How Can I Get Started?
If you're not sure how to get started with a candle business, there are a few different things you should consider. In this article, we've broken down each step you'll need to take in order to start a candle business UK.
1. Choosing Your Supplies
When starting a new business it's absolutely vital that you choose your supplies carefully since they'll be the basis for everything else going forward. If you choose supplies which aren't of high quality or don't meet safety regulations then your products may end up being faulty and could even be dangerous for your customers.
In the case of candles, choosing the wrong wax or wick can lead to both poor burning times and poor sales. Most candle businesses will purchase supplies from a supplier who specializes in candles. They can give you advice on the best size of wick to use based on the type of wax or formulated candle you're trying to create. This is crucial for ensuring your candles burn properly and safely when they're in customers' homes.
In addition to choosing good quality wicks, it's also important that you choose only high-quality ingredients for your products as well as containers which are approved by trading standards agencies for this purpose. Failure to do so could result in faulty products with dangerous components being sold to consumers, which would place your business at severe risk of collapsing very quickly.
2. Packaging
Choosing the appropriate packaging is another crucial part of starting your own candle business. Candles should always be packaged properly so they don't break during shipping or display and are protected from the elements when in storage.
For smaller sized companies it's possible to purchase pre-made boxes for candles, but if you're creating larger products you'll need custom made containers instead. This includes things like tins, jars, glassware and metal cans which can be purchased at minimal cost from suppliers who specialize in this type of ware.
3. Retail Or Online?
It's also important that you determine whether you want to sell your products through brick-and-mortar retail only or via an online website. If you choose to sell your products entirely online, then it's vital that you purchase high quality photos and descriptions of your products as well as list them on popular shopping sites like Amazon.
If you plan to sell your candle business exclusively through brick-and-mortar locations, it's important to consider things like layout, location and how easy the store is for customers to navigate. In addition, if possible it can be a good idea to hire someone to create a website for you which will help generate some additional exposure for the store itself. This gives customers an easier way of finding information about where they can buy from right from home without having to go out and look for a specific store.
4. Price And Profits
For most candle businesses, pricing can be quite simple since it's usually based on how much the product costs to create. If you're just starting out with a store or online shop then there are some additional factors which will play into your profit margins. The first is sales tax which must always be included in the cost of every item you sell. For example if you live in the UK and your products are worth £2 each after purchase, but 20% tax has been added to them beforehand, this means that they'll actually cost £2.60 before taxes have been removed.
Another factor for deciding retail prices is directly related to competition in your area. Make sure that you visit stores selling similar candles as well as look at prices online. If you notice that there are several other companies selling poorer quality candles for £5 each while your products are priced at £10, it will be difficult to convince customers the higher price is worth it especially when they can purchase an inferior product for much less.
The better solution would be to lower your prices if you find yourself in this situation since it's important that your candle business falls within a reasonable cost range compared to others in order to attract more sales. Customers won't want to pay double the amount of money just because your product has nicer packaging than something else on the market. When starting out, pricing should always be kept relatively low so customers don't think twice about purchasing items at all.
Once you've determined what your prices should be, make sure to stick to this range for all future products you create. This includes seasonal specials and limited edition candles which many companies sell at higher rates due to their low availability. While it's acceptable to experiment with pricing, customers will become accustomed to certain price points depending on the size of your store or online business if it remains relatively unchanged over time.
5. Advertising And Marketing
The final factor when considering how to start a candle business is advertising and marketing since these are essential aspects of starting any type of home-based company. The best way for small candle vendors to initially attract customers is through social media sites like Twitter, Facebook and Instagram as well as paid advertisements on Google Adwords or Bing.
Once you have a more established customer base, advertising is still essential to keeping your business visible on the web and your company name recognisable. Some additional marketing ideas which can be beneficial for any type of store include promotional giveaways at local events like festivals or charity fundraisers, creating an affiliate program with other stores which sell similar items as well as offering gift cards that can be used at multiple retailers.
It's important not to underestimate the power of good old fashioned word-of-mouth recommendations either since many customers will trust family members and friends rather than strangers on social media when deciding where to purchase their next candle from. As long as customers are happy with their purchases, they'll likely share with others so this is another great way to gain valuable exposure for your candle business.
If you're looking to start a candle company, it can be an extremely rewarding yet challenging adventure. While there are many steps involved with getting started, it's possible for anyone who devotes the time and effort needed to make their ambitions come true. With careful planning, dedication to your products as well as proper marketing strategies, it's possible for individuals of all backgrounds to enjoy success when starting their own candle company.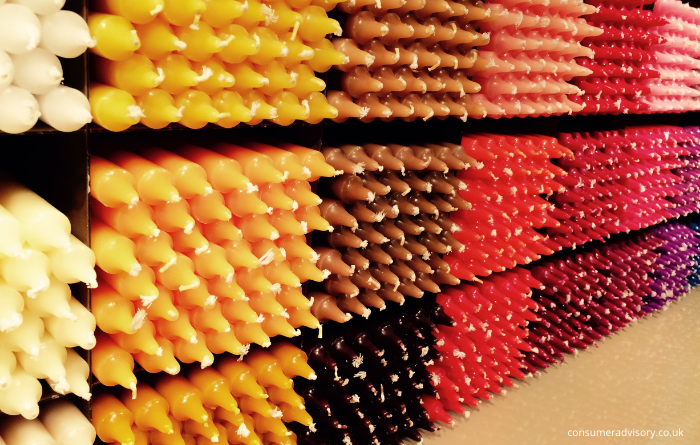 Is Candle Making Business Profitable?
When starting a new business venture, it's important for every entrepreneur to consider the risks as well as potential rewards of their choice. In light of this, there are many reasons why starting a candle company should be considered as an interesting opportunity due to the fact that profits can easily outweigh costs and you don't need much money to get started.
Although selling candles isn't necessarily a lucrative industry since it engages in direct competition with other companies selling similar products also at low prices, it's still possible for anyone to make a decent profit if they're willing to put forth the effort required when creating their own line of candles. This is especially true when customers notice your dedication to high-quality ingredients and positive customer service.
When starting a business that requires you to spend money on supplies before making a sizable profit, it's important that you consider all expenses carefully so you're sure not to spend more than necessary. This is why people often start small with just a few different types of candles before expanding their inventory and customer base. In fact, many candle shops only sell a few products when starting out in order to make sure they can provide their customers with satisfactory customer service and properly represent the company name.
One of the best ways to keep costs low when starting your own candle company is by taking advantage of wholesale vendors. Although this will require you to purchase items in bulk quantities at discounted rates, it's possible for anyone to successfully manage their inventory while spending less than anticipated. When shopping around for these types of deals, it's important not to give up or get distracted since great discounts are often available if you're willing to put forth the effort needed when negotiating prices.
Although there are many people who struggle when trying to grow their small business into something larger, it's possible for anyone with determination and sufficient patience to manage this type of project successfully. Although some owners eventually choose to sell their company after reaching the desired level of success, others find it rewarding enough just knowing they had a hand in making positive changes in other people's lives by providing them with beautiful candles infused with the highest quality fragrances.
Can You Make A Living Selling Candles?
When starting your own candle company, it's important to determine whether selling candles can actually provide you with an income that covers all your expenses. Although many people struggle when trying to make money with this type of venture since candle sales are often too competitive to justify investing thousands in supplies, it is still possible for anyone who devotes the necessary time and effort needed to properly manage their inventory and make a living selling candles.
What Should I Name My Candle Business?
When you're ready to start your own candle company, it's important for you to give serious consideration to what name will best represent your business. Although many companies choose trendy, trendy names when it comes to choosing the right moniker for their business, this could actually hurt you in the future since customers might not take your company seriously.
Instead of resorting to gimmicky names that only serve the purpose of catching potential clientele off guard, it's important that you consider using a traditional or familiar sounding name when coming up with a decent title for your candle shop. This could ultimately entice more people into purchasing items from your inventory instead of convincing them against purchasing anything due to unoriginality.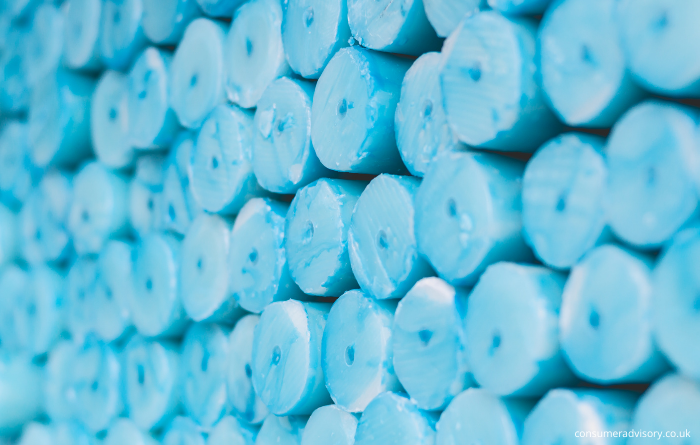 How Do I Make My Candle Business Stand Out?
When you're ready to start your own candle company, it's important that you approach this project strategically in order to make a name for yourself in the industry. Although some people get lucky when choosing a popular product and simply listing it on eBay, this will only help if their products are of sufficient quality and don't burn up too quickly or produce unpleasant smells.
Instead of focusing on price alone, it's essential that you take the time to create unique scents and design beautiful candles with interesting packaging. This is because selling at discount prices can actually hurt your potential for making decent profits since customers often choose companies which offer high-quality goods over those who focus on affordable items that might not be worth investing money into.
What Insurance Do You Need For Making Candles?
When starting your own candle company, it's important for you to invest in business insurance before you even purchase any inventory. Although many businesses choose to skip this step since they believe that purchasing items is all that matters when running a new business, it's critical that you have the appropriate insurance plans set up long before you're ready to begin selling products to customers on a regular basis.
Since there are some companies which provide their employees with general liability plans which cover accidents or faulty workmanship, this type of plan will only protect your business if something goes wrong during the creation process. Instead of taking chances with your potential earnings due to neglecting this step, it's essential for anyone who wants the peace of mind knowing their investment has been safeguarded.
In Summary
Starting a candle business can be extremely rewarding and lucrative if you establish high-quality products, don't skimp on any of the details, and offer clients fair prices. Although many people think this type of venture is too competitive to warrant an investment in, others have found it to be worth their while when producing fragrant candles infused with fashions scents or exotic fragrances from around the world.