Ikea Missing Parts – What To Do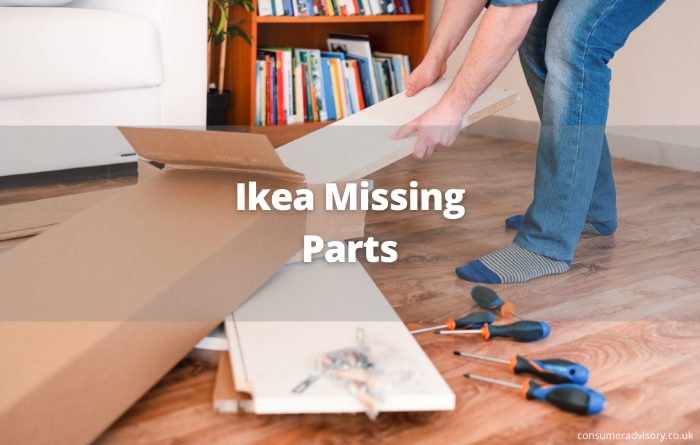 Ikea furniture is a solid choice. Its designs never seem to go out of fashion and it really is built to last. But what do you do if you get your flatpack furniture home to discover that you're missing some key components?
Ikea missing parts? Not to worry – we've got you covered. In this article, we'll tell you exactly what to do if you discover that your Ikea furniture is missing parts, helping you to put your new flatpack furniture together without a delay.
What To Do If Your Ikea Furniture Is Missing Parts
If you open the box to find that your new Ikea furniture is missing some critical components, there's no need to worry. Ikea knows just how frustrating it is when you're missing a screw, a dowel or a hinge from your new furniture. That's why Ikea offers spare parts in its returns departments in every UK store.
So, if you find that you're missing a part when you come to put your new furniture together, simply go to your nearest Ikea store and visit the returns department where you'll be able to pick up some spare parts for free.
Alternatively, Ikea also has an online store for spare parts, where you can get spare parts delivered to your home for free.
So, there's no need to be left struggling putting together your Ikea furniture with missing parts, as you can easily get spare parts both in store and online.
Does Ikea Sell Individual Parts In 2022?
If you're looking to buy individual parts of your Ikea furniture, this is simple to do.
Firstly, you can visit the Ikea spares website where you can order spare parts for your Ikea furniture. You'll need to search for the name of your specific piece of furniture – for example, "Aspelund chest of drawers" or "Lack wall shelf" – and you'll then be able to find the individual spare parts that you need.
Alternatively, you can pick up Ikea spare parts in its UK stores. You can get little parts like screws and dowels from the returns department – so it's always worth going there first if you have a missing part.
What To Do If Your Ikea Order Arrives Damaged
As well as missing parts, Ikea furniture can arrive damaged when you order online.
If your furniture arrives in a state where it's unusable, don't panic. Simply contact Ikea customer services on 020 3645 0000 and inform them of the damage to your order. After all, any decent retailer would want to know if its carrier hasn't dealt with the furniture carefully.
From here, the Ikea customer service team will put together a replacement order for you. So, there's no need to be left without new furniture – simply get in touch with Ikea customer services and they'll look after you.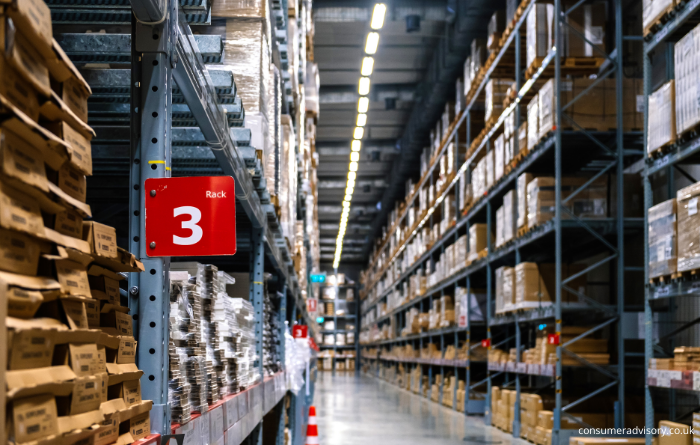 Ikea Customer Services
If you're looking to get in touch with Ikea customer services, be it for missing parts or damaged furniture, then simply call 020 3645 0000. You can also talk to the Ikea chatbot online through the Ikea website. You can find this by visiting the Ikea website and clicking on "live chat" in the bottom-right hand corner. You can then answer a few simple questions and the chatbot will do its best to help you with your query.
Ikea Furniture Quality
Ikea furniture is high quality – there's no doubt about that. That's because Ikea has an incredibly stringent quality check process, meaning that your Ikea furniture should be of the highest quality and built to stand the test of time.
However, it is possible to receive a defective or damaged product by chance – but this isn't something you'll need to worry about thanks to Ikea's great returns policy.
So, if your furniture is missing parts when you get home with your flatpack furniture, simply head into the store and get some spare parts for free. If your furniture is damaged when you get it then just call Ikea customer services on 020 3645 0000. You can then chat to the customer service team over the phone and they'll put a replacement order in place for you right away.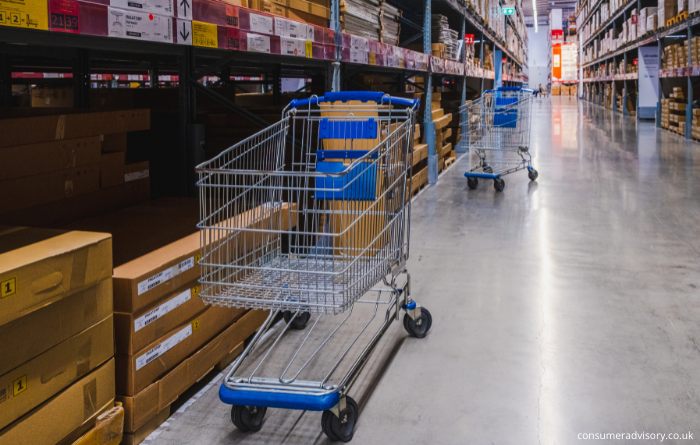 Ikea Buy Back Scheme 2022
Ikea recently announced the beginning of its buy back scheme through its Circular Hubs. This offers Ikea customers the chance to trade in their old furniture for new Ikea furniture.
To take part in the Ikea buy back scheme, you can simply go online, fill out a short form and send off your old Ikea furniture to be recycled. For each piece of furniture that you recycle through the scheme, you'll get between £20 – £50 knocked off the price of your new Ikea furniture – meaning that you can save big on your next purchase while also recycling!
Of course, this is great for the environment too. It's estimated that every year around 8.8 million tonnes of textiles are thrown away in landfill sites across the UK. That means that old clothes and bedding aren't being recycled and reused as they could be – but the Ikea buyback scheme is helping to change this.
So, don't throw away your old items of Ikea furniture – recycle them through the buy back scheme and save yourself some money off your next piece of Ikea furniture.
Ikea Beds & Mattresses
If you're looking to upgrade your mattress or bed itself, then there's no better place to look than the Ikea beds and mattresses department. Here, you'll find a fantastic range of mattresses and divan beds to choose from – with each piece of bedding coming at a fantastically low price and offering an incredible sleeping experience!
Naturally, the range has expanded over the years and you can now get everything from memory foam mattresses, latex mattresses, designer divan beds and more. That means that there's something for everyone – regardless of your bedroom needs or the kind of mattress you're after.
Ikea Customer Services Phone Number
Above all else, it's important to know that Ikea offers one of the best returns policy around. At Ikea, you can get a full refund or replacement on any item that you purchase – which is fantastic to know if you're looking to invest in some new furniture.
So, whether your items are damaged when they get to your home, missing parts or simply aren't the right colour – Ikea customer services will be able to sort this for you instantly with their fantastic returns policy.
You can contact customer services over the phone by calling 020 3645 0000 or you can access their online chat service at the bottom-right hand corner of the Ikea website.
In Summary
Ikea furniture is a popular choice amongst homeowners in the UK, thanks to its excellent quality and timeless style. But if you open your flatpack furniture to find that you're missing some parts, there's no need to dispair. You can pick up Ikea missing parts from your local Ikea store, or head online to have the parts delivered free to your home address.