Argos Missing Parts? Here's What To Do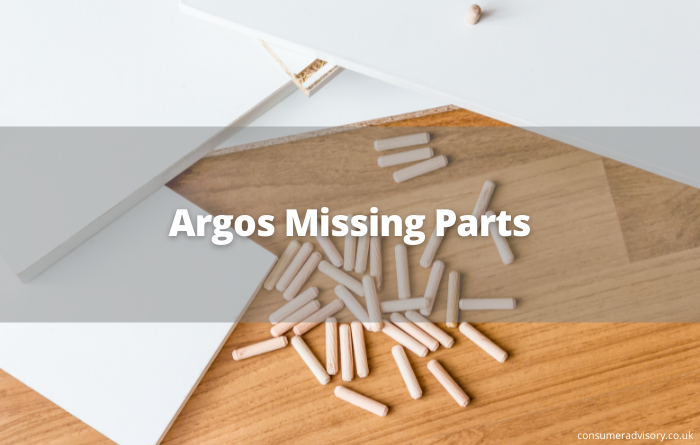 Argos missing parts? Don't worry, we've got you covered.
If a product that you've purchased from Argos is missing parts, the company will offer to replace the entire item, or send you the replacement parts that you're missing.
In this article, we'll explain exactly what you need to do if you discover that a product you purchased from Argos has some pieces missing, as well as answering some of the frequently asked questions about ordering from Argos.
What To Do If Your Argos Delivery Is Missing Parts
There's nothing more frustrating than beginning to put together a piece of flat-pack furniture, only to find that you're missing a few crucial components. Whether you're missing a screw, a washer or a bolt, there's no need to despair. Here's what to do.
To order replacement parts, or to report your delivery as damaged or defective, there are a few different ways in which you can contact Argos. Let's take a look at some of these ways.
Live Chat
Possibly the easiest way to contact Argos about your missing parts is to use the Live Chat function on their website. This is available seven days a week, 7am – 10pm. The advisors are helpful and will quickly find a resolution to your problem, whether it's posting out the parts that you're missing or offering a full replacement of the product in question.
Telephone
If you're someone that prefers to pick up a phone, you can also call Argos customer services. The Argos phone number is 0345 640 2020. This number is available to call seven days a week, 8am – 8pm. Be sure to have your order number to hand before making the call, to enable the advisor to quickly locate your order and deal with your enquiry.
Facebook
You can also contact Argos on Facebook Messenger. This is particularly useful if you're someone that enjoys putting together flat-pack furniture in the middle of the night, and you don't want to wait until 7am to make contact! Whilst you're unlikely to receive a response until the next day, at least you can be sure that your message has been sent.
How Long Do I Have To Return Something To Argos?
Argos gives its customers a 30 day money back guarantee. This means that you can return your item within 30 days if you change your mind. However, the item must be in its original condition and not have been used. You'll also require proof of purchase to qualify for a refund.
How you'll return the item will depend on how the order was received. If you collected your order from an Argos store, or an Argos situated within a Sainsburys store, you'll need to return it to an Argos store. However, if you received your item by home delivery, you'll have the choice of whether to return your item by post or to an Argos store.
If your order contained a large item that was delivered by home delivery, you'll need to arrange for its return through Argos Live Chat.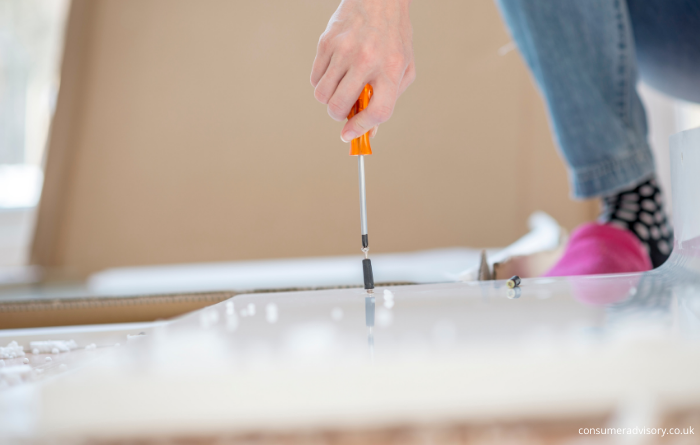 Can I Cancel An Argos Order?
Sometimes it can be difficult to know whether an order is too late to cancel, and if you do want to receive a full refund for your Argos product, you'll need to follow the process below.
Firstly, contact Argos customer services on 0345 640 2020. If you're within the 14 Day Cooling Off Period, or within Argos' 30 day money back guarantee, you'll need to give them your order number. They will tell you whether or not they can cancel your order for you.
If cancellation isn't an option as the order has already been dispatched, you'll need to request a return, in line with the Argos returns policy.
How To Return A Faulty Item
If your item is faulty, you can return it through the post or to an Argos store.
To return the product through the post, find your original delivery label which should have been included in your order. Stick this label onto a pre-addressed returns label that will be found within the package that your item was received in.
If you'd prefer to return a faulty item to a store rather than post it, find out whether the item was delivered by home delivery or collection from an Argos store. If it's been delivered by home delivery, contact Argos via Live Chat. If it was collected from an Argos store please return it to the store.
What Are The Argos Delivery Charges?
Whilst many customers choose to collect their Argos order from a store, many prefer the convenience of home delivery. If you're planning to have your Argos order delivered, you may be wondering what the Argos delivery charges are.
How much you'll pay for Argos delivery will depend on the size of the item you're ordering, as well as the service that you choose.
Small Item Delivery Charges
For a small item that can be carried by one person, such as a hoover, delivery prices start from £3.95. This includes fast track same day delivery by 10pm, providing you order by 5pm. Alternatively, if you order by 8pm, you'll receive your order the next day as standard.
Large Item Delivery Charges
For a larger item that requires more than one person to carry it, such as a desk, you'll need to pay the large item delivery charge. This carries a higher price tag as a result of the extra staff required, as well as the larger vehicle.
Standard delivery of a large item will set you back £6.95, whilst you can expect to pay £12.95 to choose a specific timeslot for delivery. If you'd prefer to upgrade to next day delivery, you'll need to order before 8pm. If you're around all day, you can expect to pay £14.95 for next day delivery. However, if you need to guarantee a specific timeslot, the price rises to £24.95.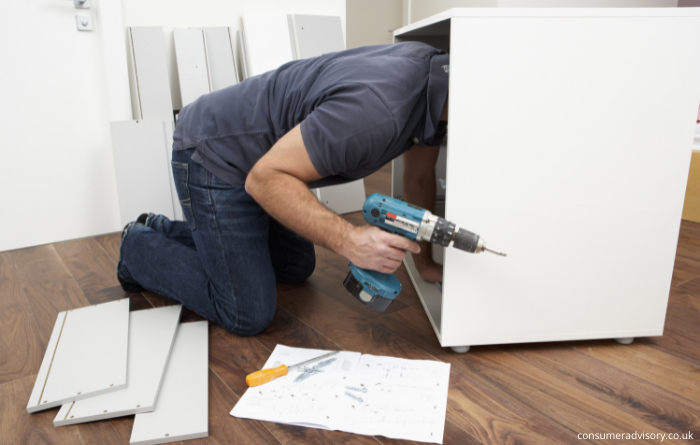 Do Argos Price Match?
Unlike competitors such as Currys PC World, John Lewis and AO.com, Argos does not offer a price match service. This means that if you find an item cheaper elsewhere, Argos will not reduce its prices to match. For this reason, it's always worth checking if you can purchase an item for cheaper elsewhere before ordering from Argos.
How Do I Speak To A Human At Argos?
It can feel frustrating when you're trying to contact customer services and the only point of contact seems to be a robot. Luckily, Argos provides a few different contact methods where you can speak to a real customer service advisor.
The contact options for Argos include:
Live Chat
Phone: 0345 640 2020
Facebook Messenger
All of these options will put you in touch with a real life customer service advisor who can answer your questions and give you advice on your missing parts.
In Summary
Argos offers a huge range of products, from beds and sofas to cookers and TVs. Its fast track same day delivery service is a tempting option for many customers, although it does not offer a price match service like its competitors.
In this article, we've answered the question "Argos missing parts – what to do". If your order is missing parts, it's also reassuring to know that Argos will post the missing parts out to you, or replace the item.