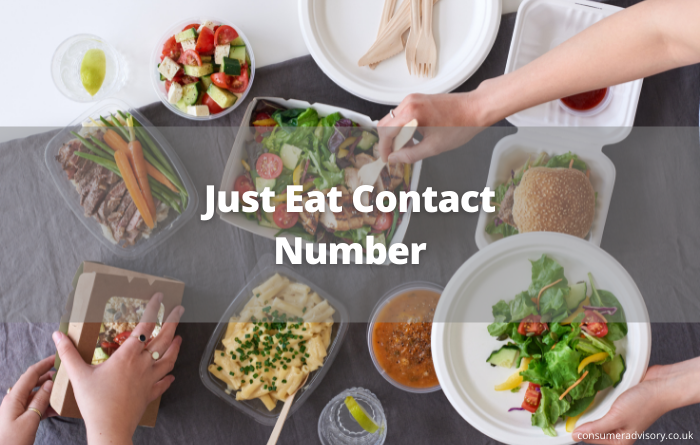 Looking for the Just Eat contact number? Look no further. The phone number for Just Eat is 0345 561 0156. They don't make this easy to find on the website as they'd prefer you to use online contact methods. But what is the best way to get in contact with Just Eat, and what else should you know about this takeaway company?
In this article, we'll explore how to contact Just Eat in more detail, including how you can make a complaint and whether Just Eat really is more expensive than ordering direct from the takeaway.
How Do I Get In Contact With Just Eat?
The easiest way to contact Just Eat is through their online chat service. This is their preferred method of contact, which is why it's so difficult to find the company's phone number on the website!
Alternatively, you can also contact Just Eat by email at info@just-eat.co.uk. However, you may be left waiting longer for a response if you do choose to use email, as whilst the live chat and telephone are almost instantaneous, there is often a bit of a wait when you contact Just Eat by email.
Do Just Eat Have A Live Chat?
Yes, Just Eat has a live chat option on their website. This is the easiest method of contacting them, but you are limited to only being able to use it during certain hours. The contact times for the live chat service can be found below:
Monday – Sunday 10am-4pm and 7pm-2am.
To access the live chat, you'll first need to navigate through the help section of the Just Eat website, where you'll view the answers to some of the most frequently asked questions. If you still can't find what you're looking for, you'll then have the option to start an online chat with a customer service advisor.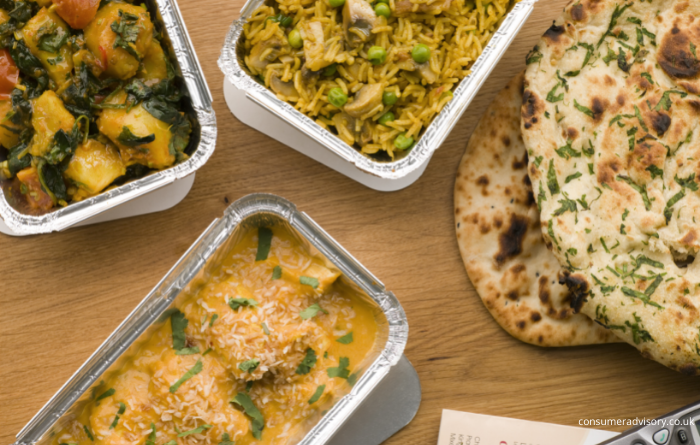 Can I Get My Money Back From Just Eat?
If your order doesn't arrive or isn't to your satisfaction, you might be wondering whether you can get a refund from Just Eat.
You'll be pleased to know that it is easy to get a refund from Just Eat. From the Just Eat homepage, simply press the 'help' button in the top right corner. From there, you can select the order that you've had a problem with and input your details.
Sometimes, you may find that Just Eat automatically offer a refund, without the need to speak to anyone. This will usually be the case when you only have an issue with one part of your order, for example, if one item is missing, cold or damaged.
When your problem is more significant, for example, if your Just Eat order doesn't arrive, you receive the wrong order or there's a problem with the entire order, you will be asked to speak to an advisor before you can get a refund. This can be done through the live chat option on the website, or over the phone.
Who Can I Complain To About Just Eat?
If you need to complain to Just Eat, the easiest way to do so is through their live chat service. To reach this, click the 'help' button and then either select the order that your complaint is regarding or click 'can we help with something else' if your complaint is not related to a specific order.
Again, you'll have to go through some of the most frequently asked questions before you can reach the live chat option, but it's fairly quick and simple to do.
Alternatively, you can call Just Eat on 0345 561 0156 or email them at info@just-eat.co.uk.
Who Is The CEO Of Just Eat?
The CEO of Just Eat is Jitse Groen. Jitse founded Takeaway.com in 2000, which merged with Just Eat in 2020, making Jitse Groen the CEO of Just Eat. Not only that, but Groen also owns 11% of the merged business, making him a large shareholder in the organisation.
Living in the Netherlands, Jitse studied Business Information Technology at the University of Twente. It was during his studies that he founded Takeaway.com, after being unable to get a takeaway delivery in North Holland.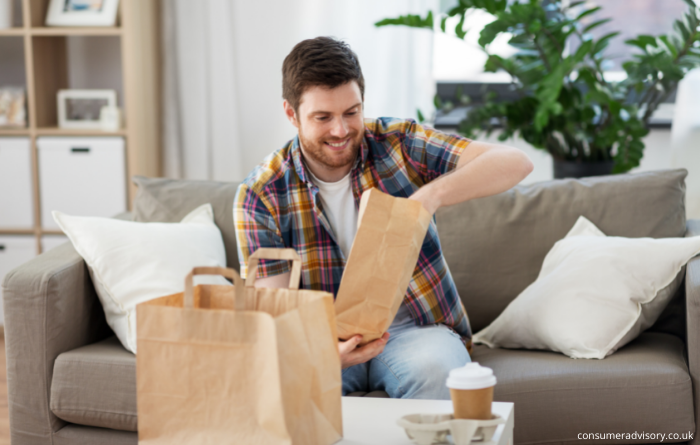 Why Does Just Eat Say Not Taking Orders?
Sometimes when you log into Just Eat to order a takeaway, you might notice that your favourite restaurant says that it isn't taking orders. This is understandably disappointing, especially when you're looking forward to your meal. But why is this message displayed and is there a way around it?
There are many different reasons why a restaurant may not be accepting orders. These include:
The takeaway is busier than expected and wants to avoid giving customers a negative experience.
Many items are out of stock so they have decided to temporarily suspend orders from Just Eat.
The restaurant does not have any delivery drivers available.
In this situation, you could decide to try a different takeaway. You never know, you might discover something new and find your new favourite.
Alternatively, you could try calling your favourite takeaway directly to ask whether they are accepting orders over the phone.
Is Just Eat More Expensive Than Ordering Direct?
Just Eat offers the ultimate convenience. No longer do you need to search through the takeaway menus and call a restaurant directly – you can simply browse menus on the app and order online from your favourite. You might be wondering whether you pay a premium for this service.
The truth is, the price that you pay on Just Eat should be exactly the same as you'd pay if you ordered from the restaurant directly. In fact, Just Eat have a price promise that states that if the items are advertised by the restaurant for less than the price charged by Just Eat, they will refund you double the difference.
The only difference in price that you should find when you order through Just Eat is the service charge. This is charged at 5% of the order value, with a minimum charge of 50p per order. The service charge is capped at £1.99, so you should never pay more than this price.
How Do I Change My Just Eat Email?
If you need to change your email on Just Eat, you'll need to log into Just Eat through a web browser. This means that you cannot do this through the Just Eat App.
Once you've logged into your account, you should see your name appear in the top right corner of the screen. Click on your name, then select 'update my contact preferences'. From here, you should be able to quickly update your email address.
How Do I Stop Getting Texts From Just Eat?
From time to time, Just Eat contacts its customers via text with promotions, offers and discount codes. Whilst some customers feel that they benefit from these texts, others may find them annoying and prefer to turn off their text notifications.
To stop getting texts from Just Eat, you'll need to log into your account through a web browser (not through the app). Click on your name in the top right corner and then select 'update my contact preferences'. From here, you should be able to turn off text message alerts.
In Summary
Many people find that Just Eat simplifies the process of ordering a takeaway, especially if you're away from home and don't have takeaway menus to hand. However, when a problem arises, you need to know that you can contact them quickly and efficiently to resolve the issue.
Just Eat prefers its customers to use its online chat service to speak to an advisor. Through this service, you can ask for updates on your order and request a refund if something isn't quite right.
As the company prefer its customers to use the live chat service, it doesn't publish its contact number obviously on the website. In fact, it can take a fair amount of time and a little detective work to find the Just Eat contact number. Luckily, we have done the hard work for you. Here it is again to make things easy for you: 0345 561 0156.