Pizza Hut Buffet – The Ultimate Guide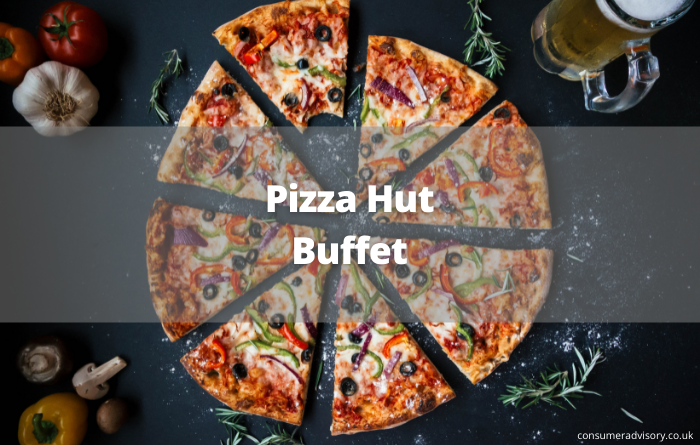 Pizza Hut buffet is what childhood dreams are made of. All you can eat pizza, combined with a salad bar and refillable drinks – what isn't there to love?
In this article, we'll tell you everything you need to know about the buffet at Pizza Hut, from what is included in the price to whether you need to book. This really is the ultimate guide to Pizza Hut's buffet!
Does Pizza Hut Still Have A Buffet?
The Pizza Hut buffet is still very much alive! Whilst the buffet offering had to be taken off the menu for a while during the Covid-19 pandemic, it has returned to Pizza Huts in England in 2021 and is as popular as ever.
However, if you live in Scotland or Wales, the news isn't so positive. Government restrictions in these countries mean that Pizza Hut can only offer its 'Bluffet' option as an alternative to the buffet – that's unlimited pizza delivered to your table. So, whilst you can't help yourself to a plate full of pizza, at least you won't completely miss out on the all you can eat experience.
What's Included In Pizza Hut Buffet?
The iconic Pizza Hut buffet includes unlimited pizza, garlic bread, pasta and salad. There will usually be eight different pizzas on offer, including classics such as:
Margherita
Pepperoni
Hawaiian
BBQ Americano
Veggie
However, the exact selection may vary depending on availability, so it's always best to check before you commit.
What Time Is Pizza Hut Buffet?
The lunchtime buffet is available at Pizza Hut from opening until 3pm, every weekday. This includes school holidays, so the kids don't have to miss out!
This means that the buffet will not be available at the weekends, or in an evening. If you want to enjoy the buffet, you'll need to go to Pizza Hut for your lunch on a weekday.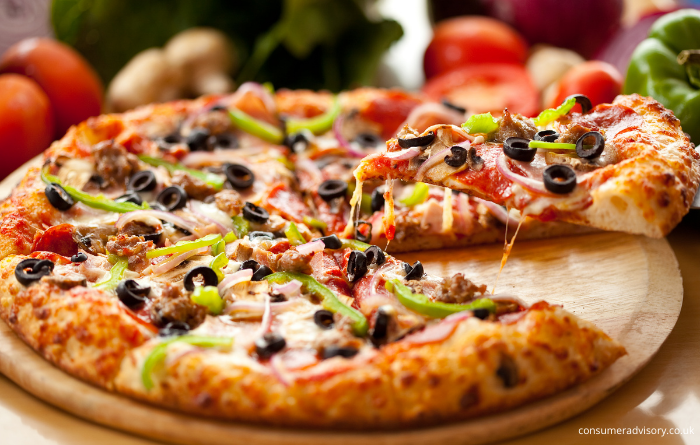 Does Pizza Hut Still Have The Salad Bar?
The unlimited salad bar is still available at Pizza Hut restaurants across England. However, government restrictions following the Covid-19 pandemic mean that restaurants in Scotland and Wales are unable to offer the salad bar.
In England, the unlimited salad bar is offered free with every main meal purchased from Pizza Hut. This includes the all you can eat buffet, so load up on salad and tuck in!
Is The Ice Cream Factory Included In Pizza Hut Buffet?
The buffet at Pizza hut includes unlimited pizza, garlic bread, pasta and salad. Unfortunately, the Ice Cream Factory is not included in the price of the buffet, so you'll need to order your ice cream separately.
Can You Walk Into Pizza Hut?
Pizza Hut encourages bookings. After all, this is the only way that you can guarantee entry to the lunchtime buffet!
However, you can also walk into Pizza Hut and request a table. Providing the restaurant is not already fully booked, the servers will happily provide you with a table.
What Is Bluffet?
If you live in Scotland or Wales, the Pizza Hut buffet is not available. This is because of the government restrictions that are still in place as a result of Covid-19. Instead, Pizza Hut offers a similar experience with its 'Bluffet' option.
The Bluffet includes unlimited amounts of pizza and salad delivered to your table. You can choose one seven inch pizza at a time which will be brought to your table for you to enjoy. As soon as you've finished, you can ask for another.
Does Buffet Mean All You Can Eat?
At Pizza Hut, the buffet means all you can eat. You can go up to the buffet as many times as you like, choosing a selection of pizza, garlic bread, pasta and salad to fill your plate. There is no limit to how many times you can visit the buffet, so you can eat as much as you like!
Is Pizza Hut Salad Bar Unlimited?
The Pizza Hut salad bar is unlimited, meaning that you can visit it as many times as you like. As well as classic salad items such as tomato, cucumber, lettuce and beetroot, you'll also find exciting additions such as pineapple and olives at the Pizza Hut salad bar. You can then top your salad with crispy onions, bacon bits and a selection of sauces.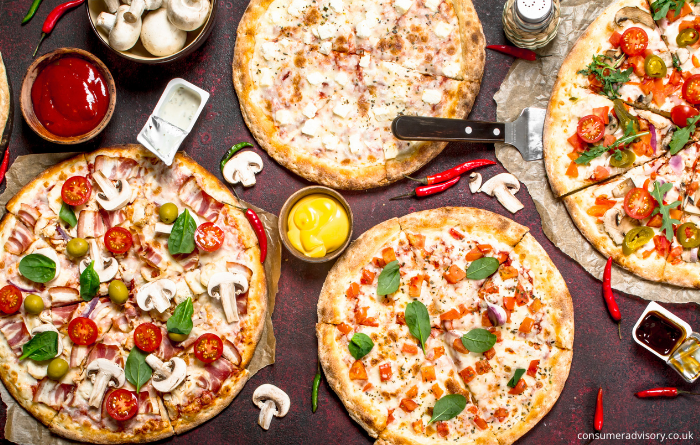 What Day Does Pizza Hut Have Their Buffet?
The buffet is served at Pizza Hut every weekday, until 3pm. This includes school holidays.
So, if you're hoping to eat the buffet at Pizza Hut, you'll need to visit your local restaurant Monday – Friday, before 3pm.
Which Pizza Is Best Dominos Or Pizza Hut?
Everyone has different tastes when it comes to pizza, so it's difficult to say which type of pizza is the best.
Both Pizza Hut and Dominos offer an extensive menu, so you're bound to be able to find something that takes your fancy at both places. The only way to know for sure is to try out the pizza from both of these restaurants!
Can You Bring Your Own Food?
Unfortunately, you are not allowed to bring in any outside food or drinks when visiting Pizza Hut.
However, if you're planning to eat in the restaurant anyway, there are plenty of delicious options on the menu that you can enjoy with your buffet experience!
Why Is Pizza Hut So Expensive?
Some people may be put off by the cost of Pizza Hut. After all, the menu prices may appear steep at first glance. However it's important to consider the amount of food that is on offer when you choose the buffet option.
There are many factors to consider when determining whether or not a restaurant is overpriced or not. For example, you can also look at the type of food that they serve, as some foods are more expensive than others to produce.
Is The Buffet A Good Deal?
One thing that people often say about Pizza Hut is that it feels like you're getting more for your money than if you were visiting another restaurant. That's because Pizza Hut offers a generous amount of food for its buffet price.
In Summary
Pizza Hut buffet is an iconic all you can eat offering that is sure to bring back memories of your childhood. Love it or hate it, there's no denying that the buffet option offers a great deal for your money that the whole family can enjoy.