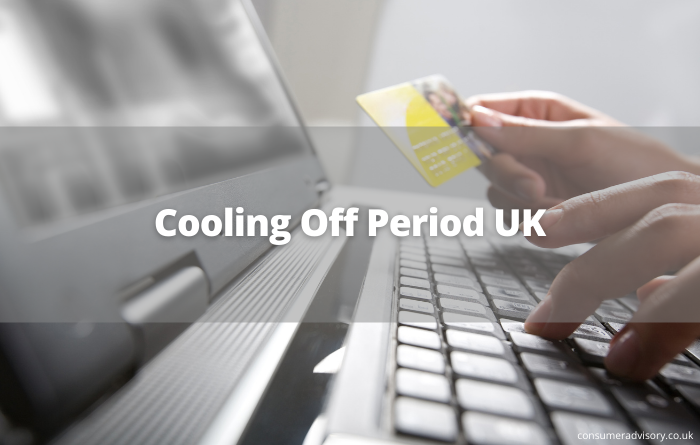 In the UK, we have a statutory cooling off period which allows consumers to cancel their order or return any products within 14 days of delivery. But what type of purchases does this apply to and how do you go about exercising this right?
In this article, we'll explain everything you need to know about the cooling off period, from which laws it is covered under to how you can go about cancelling your contract if you change your mind.
Is It Law To Have A 14 Day Cooling Off Period?
The Consumer Contracts Regulations give customers a cooling off period. This means that if you change your mind about buying something online or from a distance, you can cancel the contract within 14 days without any reason or penalty charges.
This cooling off period starts from the day after you receive your order and lasts for fourteen days. This means that you have the right to cancel the order or return your items up to 14 days after delivery, without needing to provide a reason.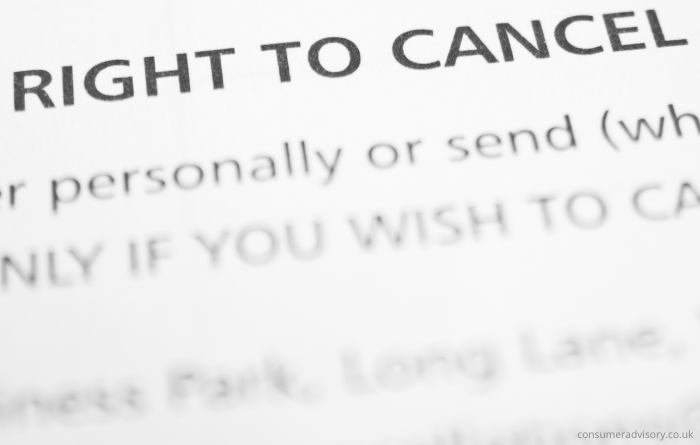 Tell Me More About The Consumer Contracts Regulations
The Consumer Contracts Regulations were introduced in June 2014, replacing the former Distance Selling Regulations.
The main points covered in the Consumer Contracts Regulations include:
For goods or services ordered online or at a distance, you have the right to a 14 day cooling off period. This time period begins from the day after you receive the goods.
If you order digital content and that content is downloaded, you waive your right to cancellation.
A business is not allowed to charge for anything that they automatically add onto your order, or for anything added to your basket through a pre-ticked box.
So What Does The Consumer Contracts Regulations Mean For Cooling Off Periods?
The Consumer Contracts Regulations effectively mean that most online and distance purchases include a cooling off period of 14 days. This means that you can cancel your order or return unwanted items within two weeks without any reason, penalty charges or for any loss in value to the item itself.
Do All Contracts Have A Cooling Off Period In The UK?
The cooling off period only applies to distance contracts, which are the agreement made between the trader and customer when one party is at a distance from the other. This includes buying something online, by telephone or mail order.
If you walk into a shop to buy an item, there is no automatic cooling off period as you have the chance to examine the item in person before making your purchasing decision. However, if you make an order online but collect it from a shop instead of having it delivered to you, this will be classed as an off-premise sale and so the cooling off rules will apply.
Is There Anything I Cannot Return Under The Consumer Contracts Regulations?
Unfortunately, there are some rules which mean that you cannot return certain items. You cannot return digital content once it's been downloaded or streamed, for example.
You also cannot cancel your contract if any of the following applies:
The goods have already been personalised to order by the supplier
You have opened the packaging or software seal on computer software or hardware
Items which cannot be returned for hygiene reasons, such as underwear, earrings or personal care products where a hygiene seal has been removed or the packaging has been opened
How long does a refund take? Find out here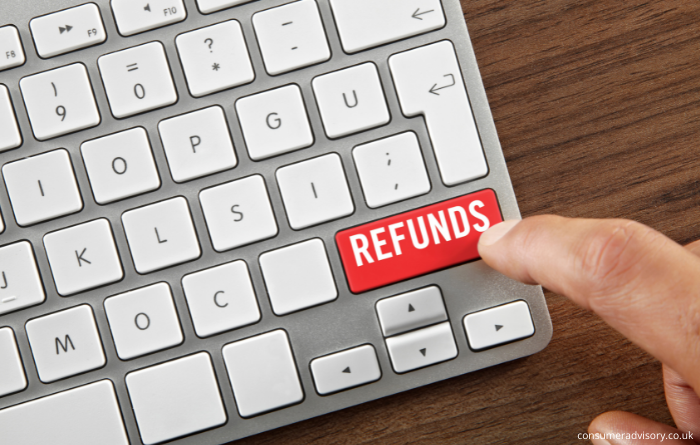 What Do I Do If I Want To Return Something Under The 14 Day Cooling Off Period?
If you want to return your item for any reason, including simply having changed your mind about the purchase, you have to contact the retailer directly first. They will advise on whether or not they are able to issue a refund or exchange it for another item.
It is important that you do this within the 14 day period as any later could result in being unable to return it at all. Any refunds issued are usually done so by crediting your account with your payment method originally used, although some online retailers will send out returns postage pre-paid labels which should be sent back using the carrier of their choice.
You should also remember not to send any item without a returns note, as this may cause difficulties when trying to process the return.
Who Does The Consumer Contracts Regulations Apply To?
The Consumer Contracts Regulations apply to anyone who lives within the European Union or within Switzerland. However, it does not mean that it only applies if you have paid with a Euro currency.
If you live outside of these countries but have ordered from a business based in either one, then the cooling off period rules still apply and returning an item will be just as easy for you as for a local resident.
What About Chargebacks?
Chargeback is a system that allows you to claim the money charged on your card back from your bank if the item you paid for never reaches you. If this happens, notify your lender in writing and they will investigate the complaint for up to 90 days.
However, there are strict regulations surrounding chargeback claims and banks will not refund any charges related to delivery or decoration of goods. Also, only transactions made in order to buy goods or services directly can be removed through chargeback. Any money spent on gambling sites cannot be reclaimed using the system no matter what the circumstances were that it was lost.
Will I Be Able To Return Goods Bought Online If I Change My Mind?
It can be hard to know what something really looks like when you're shopping online. For example, the item you purchase may be smaller or larger than expected when it arrives, or simply not what you expected. If you're in this situation, you might be wondering if you can return goods that you purchased online if you've changed your mind.
The good news is that you are legally entitled to return goods purchased online within 14 days of delivery, and you don't need to provide a reason for doing so. This is covered under the Consumer Contracts Regulations, which give you the right to cancel the contract within 14 days of delivery. This means sending back the item and receiving a refund.
However, there is a catch to the 14 day return rule: the item must be as you received it and in perfect condition. If you have used an item or damaged it in any way, discounted amounts may be issued for the damage done.
Can you return an item without a receipt? Find out here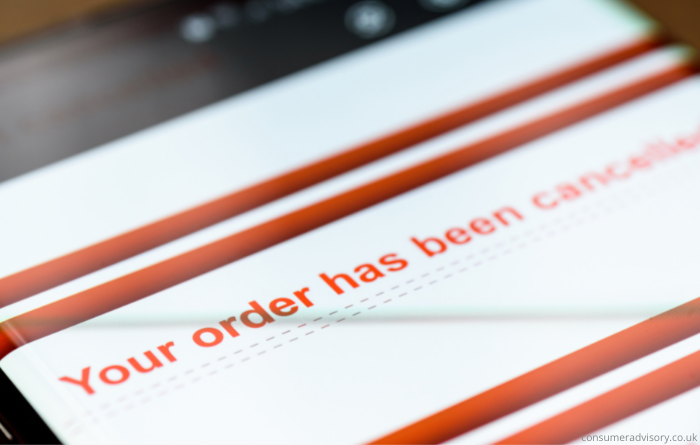 What If I Cancel My Order After It Has Been Shipped?
Your statutory consumer rights mean that you are able to cancel your order within 14 days of delivery without needing to provide a reason. However, if the order has already been shipped, you will need to initiate a return rather than simply cancelling the order.
The easiest way to do this is by contacting the retailer and asking them to arrange the return for you. The returns process will depend on the individual retailer, but you should not face any financial penalty for returning the item.
Will I Be Refunded For Delivery Costs?
Whether or not you will be refunded for the delivery costs of your order will depend on whether you return part or all of the order.
If you decide to return all items that were delivered to you, you should be refunded the standard delivery cost that you paid to have the items delivered. It's important to note that if you paid for express delivery, you may not be refunded for this as this is a separate service that has been delivered – you are only legally entitled to be refunded for the standard delivery charge.
However, if you choose to keep part of the order, you will not be entitled to a refund of the delivery charge. This is because the delivery charge also covered the items that you chose to keep.
In Summary
Online shopping isn't always easy. Things can look different on a screen and sometimes what you receive just isn't what you expected. Luckily, the Consumer Contracts Regulations means that you're entitled to your money back within 14 days of delivery if you change your mind.
These cancellation rights mean that you don't have to provide a reason for the return, and you won't face any financial penalty. You'll even get your money back for the original delivery fee, providing you are returning the entire order.
In this article, we've explained the cooling off period which applies in the UK, including your cancellation rights when it comes to goods and services ordered online.